Picture Gallery
Hall

Living rooms
Old oak woods from the barn have been re-used to build the cottage structure. Local tiles (tommettes de Laschamps), have been layed following the ancient style and using chalk.

Kitchen
Kitchen furnitures are also made from old oak, worktops are in stone, and a very complete set of modern equipment is available.

Mezzanine and living rooms
Four living rooms have been created, to guarantee everyone's pricavy: Two living rooms on a mezzanine, and two others, close to the main living room.

Bedrooms
The first bedroom (with queen-size bed) is located on the ground floor, with direct access to the garden and private bathroom:
Second bedroom with queen-size bed:
Third bedroom with queen-size bed:
The two last bedrooms are with 3 single beds: you may choose to fit three 90cmx200cm beds, or a king-size bed plus a 90cmx200cm.
Fourth and Fith bedrooms:

Before ... and After
The barn in december 2009,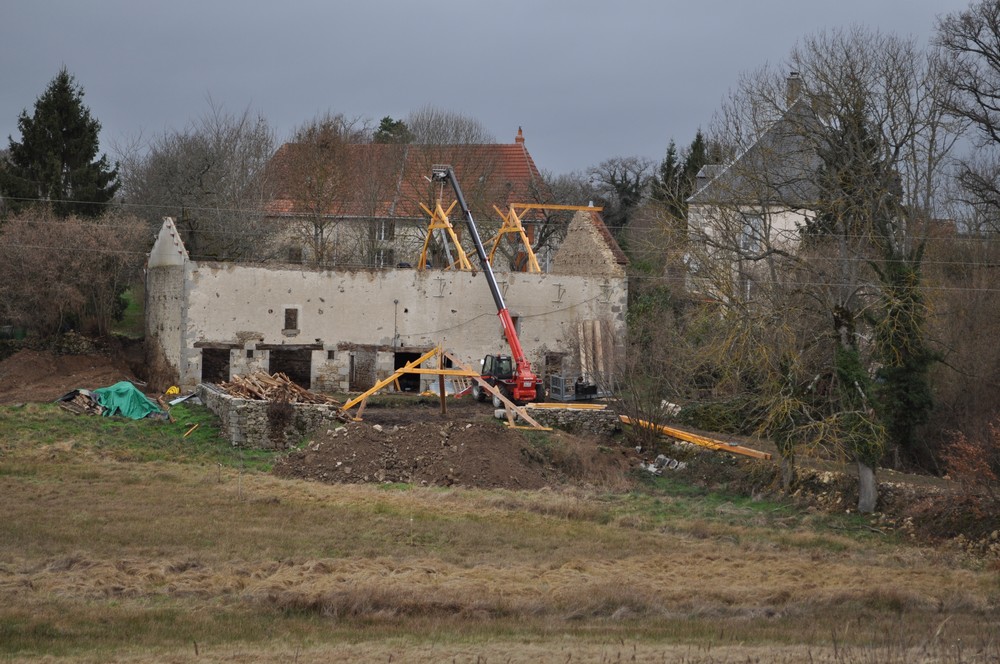 in february 2010,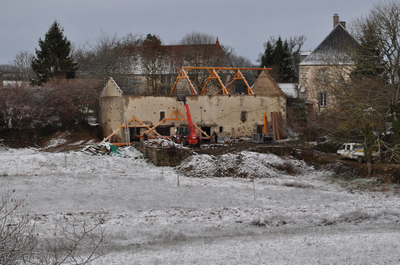 and finally in May 2011.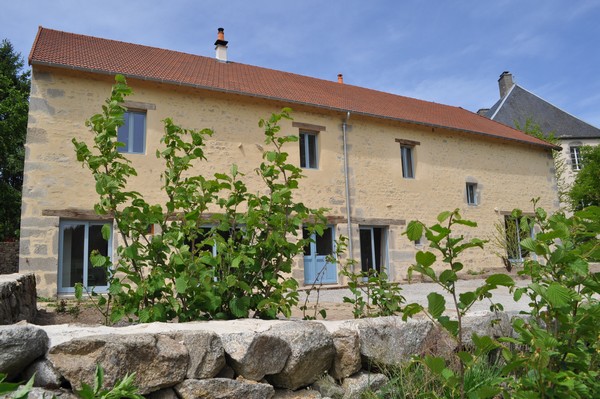 Copyright "Eco-Logis en Marche" 2010