The SPA room in Lavaud Blanche cottage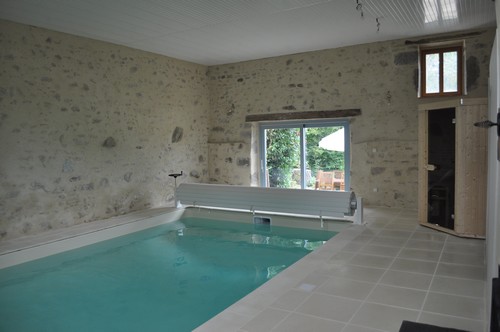 The SPA room of the Lavaud Blanche cottage has been designed for meeting scandinavian standards and mixing the relaxing athmosphere of a wooden heating system, a finnish sauna and a spacious interiol pool. The masonry heating system is equiped with a heating seat, which is very relaxing after a bath. Alterning a sauna bath, a cool shower, and a bath in the interior swimming pool from which you can see all the beaufiful sourounding, is possible at any weather conditions. It is particulary enjoyable during snowy winters.
The swimming pool size is (7m x 4m, profondeur max 1,90m); it is heated all time (including winter) at 28 C degres.
Our sauna is a pure high quality finnish sauna, suitable for 4 persons, equiped with a shower room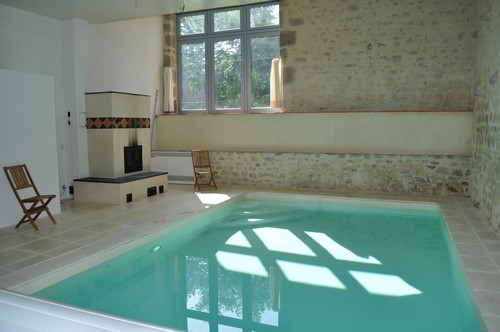 Copyright "Eco-Logis en Marche" 2010