Lavaud Blanche Cottage : surrounded by typical French unspoilt countryside
Located far away from roads and traffic, within a more than 2 hectares property including gardens, orchyard and fields, Lavaud Blanche cottage is a great place to spend your vacation time in the absolute peacefulness of the traditional French countryside. Dark and silent nights, only disturbed by hoot owl are the real luxury of this place.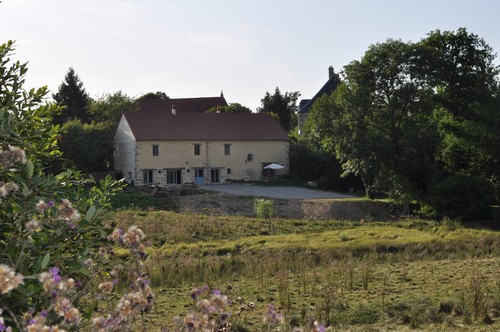 Lavaud Blanche is located close to Auzances, a small town with all facilities (shops, pharmacy, post office etc..). The village of Lavaud Blanche is constructed around caslte dated from 1440 (rebuild around 1806, following its destruction by Napoleon's army comming back from Spain). Our cottage was the "reserve" barn of the Castle.

The cottage is surrounded by a large field, including number of springs. Some places, spreaded out over the property, are equiped with benchs and connected by footpaths; they enable you to enjoy the quietness of this place, and to observe wild fauna from dawn to twilight.
Just behing the former castle chapel, an orchard offers you organic fruits.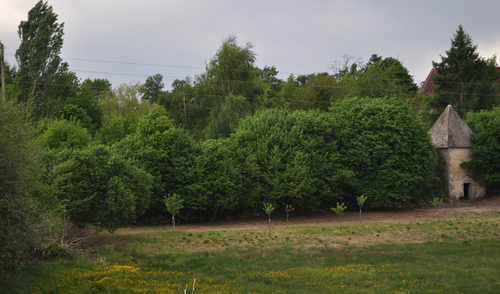 Sheeps help us from time to time to take care of our fields.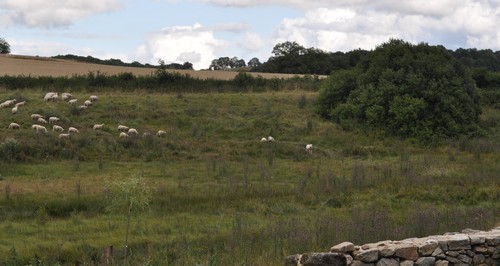 Traditional stone walls has been renovated.

Historical view of Lavaud Blanche
A veiw from 1909 of the Lavaud Blanche Castle, the barn is on the right side.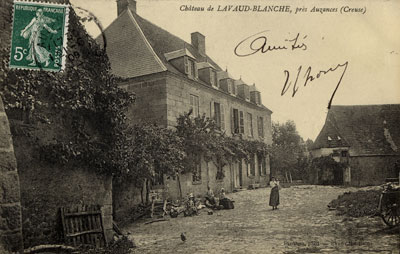 Copyright "Eco-Logis en Marche" 2010