Lavaud Blanche Cottage: The indoor swimming pool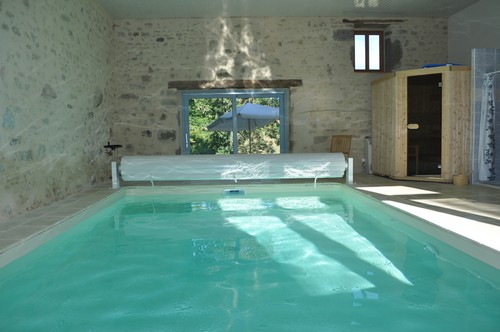 A spacious interior swimming pool is integrated within the cottage. Children safety is guaranted by a locking door to limit access and a safety cover. The swimming pool is totaly private, and the room also includes a sauna, a shower, toilets, and a masonry heating system.

Due to very large windows, and East-West orientation, the indoor swimming pool area is very bright in all wheather conditions. In summertime as well as during winter, the swimming pool water temperature is regulated at 28 C degres, even in case of freezing outside temperature.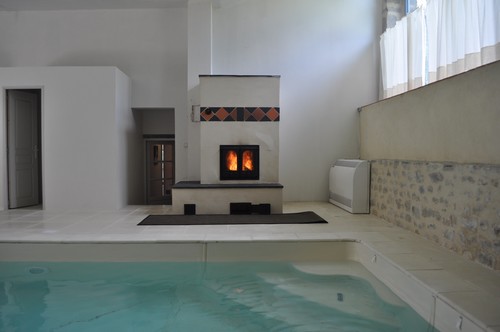 The indoor swimming pool depth varies from 1,2m (flat section of 3 meter long, very enjoyable for chlidren) to 1,9 meters.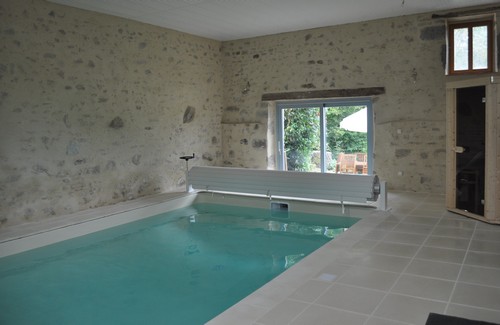 Copyright "Eco-Logis en Marche" 2010